UPDATED: DECEMBER 2019
Bali Sim Cards you will need while you travel around the island, you may don't want to get losing the connection while you are away from your hotel. Using Local Sim Cards allow you get cheaper and speedy internet connection.
If you are a social media user and you want to share your holiday to facebook or instagram or just browsing google while you are traveling. Then you have to get one SIM Cards, It is easy to Get and Cheap with 4G Speed.
Best Sim Card Provider in Bali Indonesia
There are Many SIM card provider in Bali, Indonesia, But admin will only recommended this 2 Sim cards with Best Coverage to use in Bali. these below Sim card is highly recommended and most used by local people. The Ultimate travel Guide to Bali
Telkomsel Sim Card Card, Best Internet Speeds
Prepaid Telkomsel SIM card in Bali Card is the Most recommended. it has the best connection eve all around Bali island. You won't be worry losing the connection while you visit the remote area like visiting temple or waterfalls in Bali
Telkomsel is the first and the Leading Sim Card provider in Bali, They are claiming with best SIM coverage cellular in Indonesia. They have 2 type of Pre paid SIM Card, Simpati Card and Kartu AS (AS Card). Both are the same and you may get one of Them.
XL Sim Card, Most used with Cheaper Package
The second option is XL axiata Prepaid SIM Card, This card is mostly and common used by Local Balinese, Especily if they are staying in the City Area. Since They provide cheaper Package than Telkomsel Product.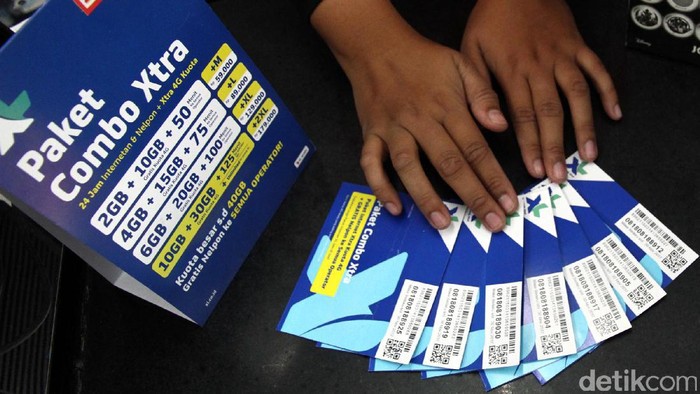 SIM Card in Bali airport
Sim card can be easily bought Airport, you will find it when you exit from the airport gate, just after you pass the immigration pass. Prepaid Sim card in Bali airport available for Telkomsel product only. Thier prices are higher compare to price at the Cellular shop, it is almost 2-3X higher.
actually, It is easy to get SIM cards in Bali, You May get them in a small shop or Cellular shop. Usually the have a sign "JUAL PULSA" or "(Shop name) Cell" in front of the store. Don't worry they are available everywhere both in the town or countryside. You can ask your Driver or come to the shop directly and complete everything.
Before using Sim card you bought, You need to activate your card. Activating the card you can easily ask the seller to register for you, They may need your Passport Number or other ID card for the registration pass.
How Much is SIM card with Data Plan Cost?
It is not expensive to get a new SIM card in Bali, There are consider very cheap. New SIM card only cost you IDR. 10.000-20.000 ($1-2) for the card itself. The Data Plan price you can get from IDR 50.000-70.000 Depending on the Data plan quota.
If you are staying less than a week or less, 60.000 – 70.000 ($4-5) You will get up to 1,5 GB for Telkomsel card. If You chose XL cards you will get up to 5+5 GB. The bonus 5 GB works in 4G only and it is free for you tube streaming.
Book Bali SIM Card Online
Instead of Buying SIM card while you arriving at Bali Airport, The easiest way is Book it in advance and get it at Airport hall via Klook travel website. Buying SIM card will not take your time to waiting for registration and activation. choose below SIM card that suit your needs.
Most Asked question about SIM cards in Bali
Can You buy SIM card at Denpasar Bali Airport?
There are Telkomsel Card counter available temporarily at the airport arrival hall, you can get them directly, But normally will cost you more.
How Many SIM card do i need to buy?
If you are a couple or with a small family with same room, it is enough to get 1 card. You can easily share (Tethering) connection via your phone. Go to "Internet Setting" then turn on Tethering mode.

Is there wifi in Bali?
Wifi is available in Bali, Most of the hotel provide free wifi connection you can use. if you are out from the hotel, Some restaurant also provide wifi, you can just ask their staff to request the password.
Read Also: The Latest Bali Entrance fee